Say Their Names
$24.00
 Boho + Bark is proud to take a stance with our black sisters by donating a portion of the sales for this bandana to the Loveland Foundation.
"Loveland Therapy Fund recipients will have access to a comprehensive list of mental health professionals across the country providing high quality, culturally competent services to Black women and girls."
Their goal is to provide 4-8 therapy sessions for 1,000+ black women in the year  2021 and are currently accepting applications. I'm hoping that through the sales of this bandana, Boho + Bark is able to donate enough funds to provide several women therapy this coming year. 

If you would like to learn more about the organizations or donate yourself, you can do so here.
Customer Reviews
07/20/2021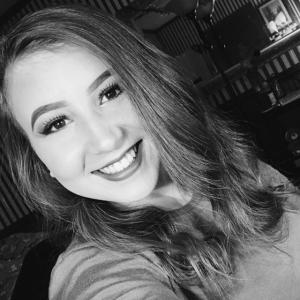 CB
Courtney B.

United States
Obsessed!
Obsessed with this bandana! I love having my boy wear it out in public!
07/19/2021
Miranda L.

United States
We love a social justice queen
I'm obsessed with this bandana. It's adorable and I love the message behind it, and especially that a portion of the proceeds are donated to charity. That to me shows so much about Boho & Bark as a business. I got a large for my standard aussie. I like that she can grow into it and still have plenty of room to tie it! The fabric quality is amazing. It's soft, but strong. I truly love all our Boho & Bark products. Just click purchase, you won't regret it!
05/13/2021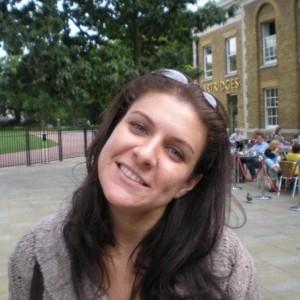 SK
Sabrina K.

United States
Just, love!
I love this bandana on my Gromit! It goes well with all different fur coat colors (as it well should!) and it fits perfectly! I will be getting another in a bigger size since he's growing so fast, but the sizing chart is accurate. I'm so glad I found Boho + Bark, Lexi is the best and supports such great causes, and the pattern on this bandana sold me right away. Equality to all hoomans & fur babies ✊!
03/11/2021
Kelly C.

United States
03/09/2021
Laura C.

United States
LOVE LOVE LOVE
In my opinion, my dog always looks adorable, BUT when she is wearing her BOHO+BARK ..that's when we get the most compliments. Truly love this brand. Very well made. Thank you B+B.
03/02/2021
Hannah P.

United States
02/16/2021
Sophia F.

United States
Love the message
This isn't my first time buying these bandannas so I can already tell you the quality is AMAZING. I am always rotating bananas but ever since I bought this one, this has been my go to. I love the message it stands for and I love how Lexi partnered with Loveland foundation to donate a portion of sales.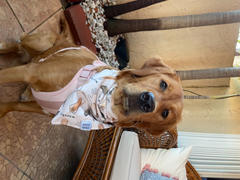 02/11/2021
Alexis

United States
02/10/2021
Sarah

United States
Awesome!
Great quality--thick and soft. The "Say Their Names" print is very special and I am proud to put this on my girl!
02/10/2021
Liz W.

United States
02/10/2021
Paola C.

United States
Important message!
This is a beautiful bandanna with a very powerful message. Love it 100%!
02/10/2021
Paola C.

United States
01/17/2021
Kat

United States
12/07/2020
Emily

United States
Great Quality & Cause
Love the chic design, quality sewing and fabric, and important cause!
12/02/2020
Catie

United States
12/01/2020
Kaleigh a.

United States
Great Bandana Supporting and even Greater Cause
Love this bandana! The quality is amazing! I was so upset that I had missed my chance to help support this great cause, so I was thrilled when the preorder for this bandana was announced. This is easily one of my favorite bandanas, and what makes it even better is that part of my purchase helps support the Loveland Foundation! Photo from @the_little_spoo.n on Instagram